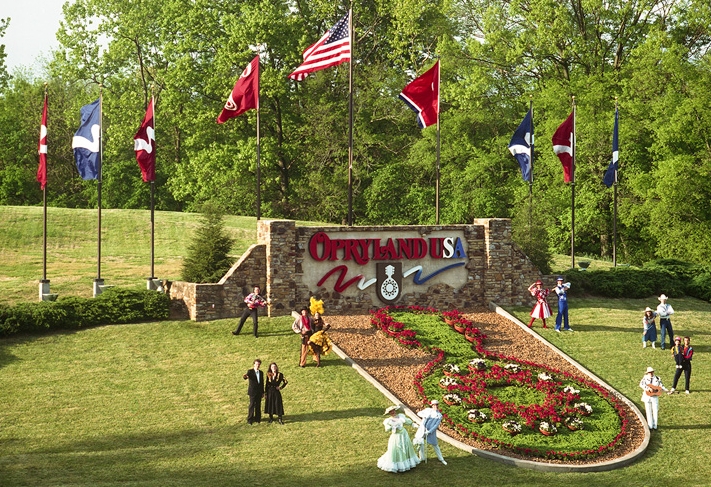 Opryland USA: Images of Modern America
The new book from Stephen W. Phillips, "Opryland USA: Images of Modern America" explores the rise and fall of the beloved Nashville, Tennessee theme park. Opryland USA operated from May 27, 1972 until December 31, 1997, attracting millions of visitors each year and giving many celebrities their first taste of show business. The park consisted of nine themed areas, dozens of rides, and Broadway-caliber shows featuring live bands and orchestras. As the Home of American Music, Opryland USA still lives on in the hearts and minds of those who visited its wooded trails, lazy streams, exciting attractions, and toe-tapping performances.
Order Now!
Relive all of the wonder of America...
...set to music
CHAOS's sister gets an upgrade. The Revolution roller coaster in Belgium's Bobbejaanland theme park was practically identical to Opryland's CHAOS. The Revolution went ultra high-tech this year when it opened with a surprising twist.
Opryland USA Arcadia Publishing and The History Press are proud to announce the arrival of the first book to chronicle the complete story of the Opryland USA theme park.
NEW Opryland Themepark items now available. Thanks to a special arrangement with OpryParks LTD, we're excited to announce a line of t-shirts and accessories with the vintage Opryland USA attraction names and iconic imagery.